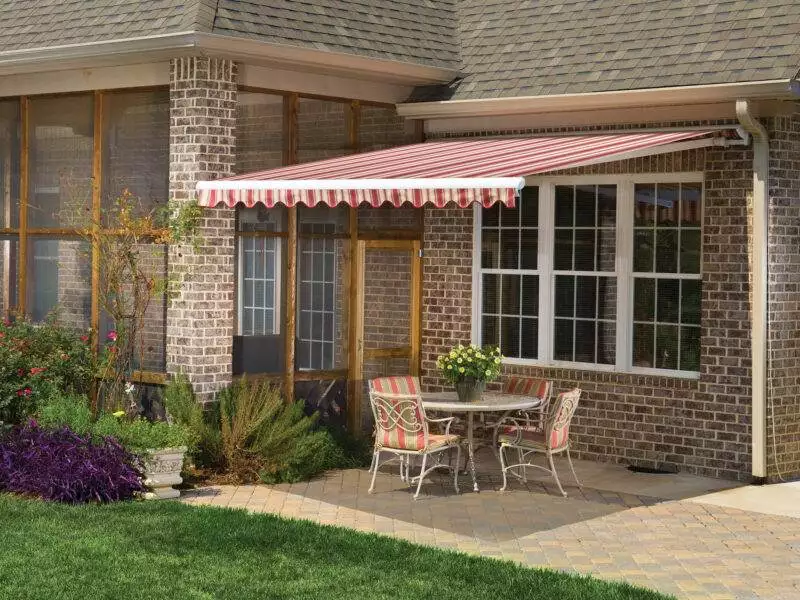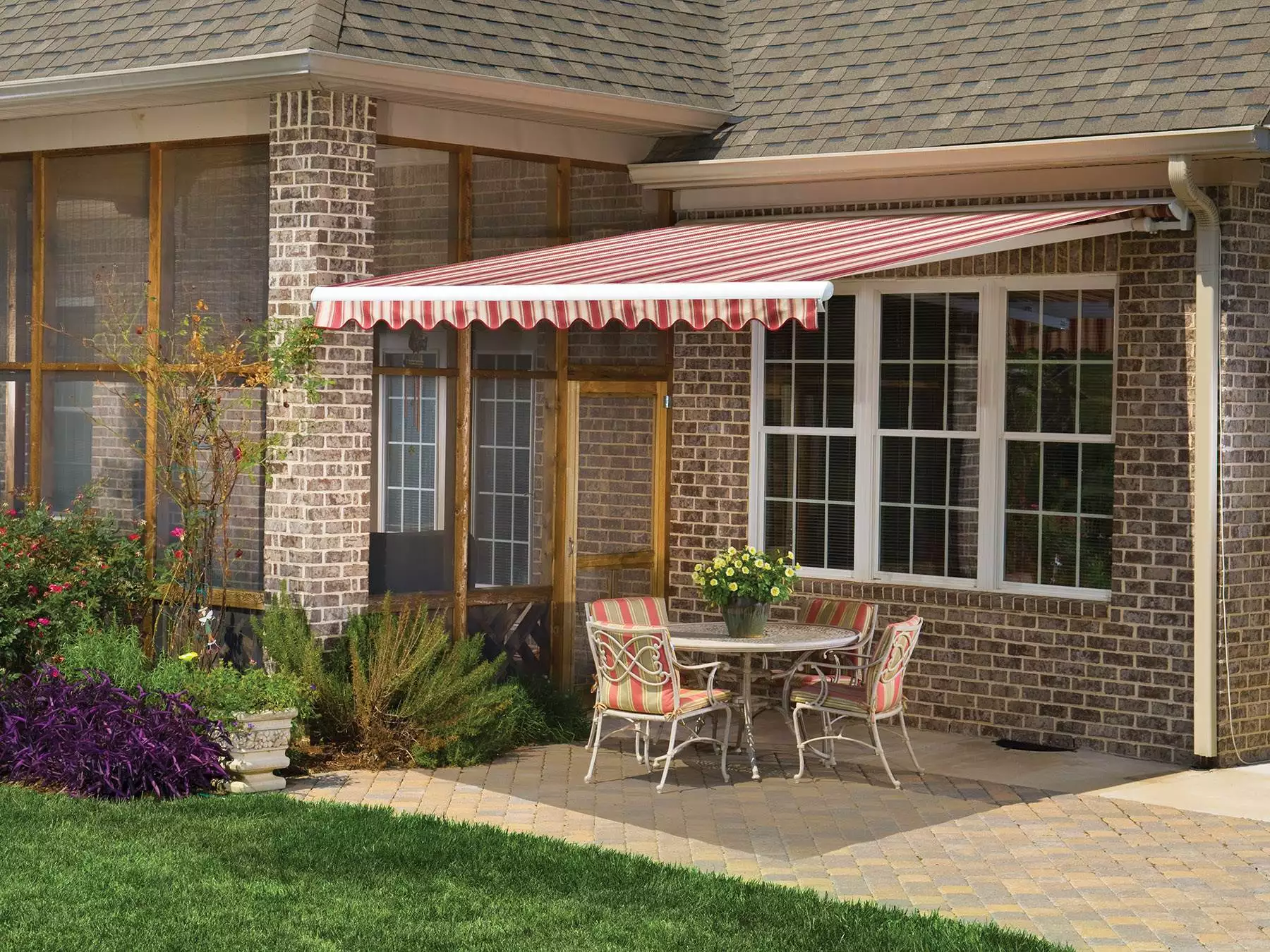 Transforming your patio into an outdoor oasis is a wonderful investment not only for your home but also for your well-being. The right amenities can turn an ordinary patio into a multi-functional space that offers an extension of your indoor living area. Whether you're a foodie who loves outdoor cooking, a parent seeking a safe play area for kids, or simply someone looking to unwind in a cozy corner, there's something for everyone. Let's delve a little deeper into how you can tailor these amenities to match your lifestyle.
Comfortable Seating: Outdoor lounge chairs, benches, sofas, hammocks, and swing seats.

Dining Area: Patio dining sets, tables, and chairs for al fresco meals and gatherings.

Shade Solutions: Patio umbrellas,

retractable awnings

, pergolas, or shade sails.

Outdoor Kitchen: Built-in BBQ grill, prep station, sink, and storage for a complete cooking experience.

Fire Feature: Fire pit,

outdoor fireplace

, or fire table for warmth and ambiance.

Outdoor Lighting

: String lights, lanterns, sconces, and solar-powered lamps for evening use.

Outdoor Rugs: Soft and weather-resistant rugs to add comfort and style.

Privacy Screens: Decorative panels or greenery to create a private and intimate space.

Outdoor Sound System: Bluetooth speakers or integrated sound systems for music and entertainment.

Water Features: Fountains, birdbaths, or small ponds for a calming and soothing atmosphere.

Outdoor Bar: Built-in or portable bar area with stools for entertaining guests.

Outdoor TV or Projector: Weatherproof TV or projector for outdoor movie nights or sports events.

Outdoor Heating: Patio heaters or portable heaters extend the patio use during cooler months.

Outdoor Fans: Ceiling or standing fans to keep the patio cool and comfortable in hot weather.

Potted Plants and Greenery: Flowerpots, planters, and hanging baskets add a touch of nature.

Outdoor Storage: Sheds, cabinets, or deck boxes to store patio furniture cushions and accessories.

Outdoor Workstation: Potting bench or gardening area for gardening enthusiasts.

Sun Loungers: Chaise lounges or reclining chairs for sunbathing and relaxation.

Play Area: Swing set, sandbox, or play structure for kids' enjoyment.

Insect Protection: Retractable screens, mosquito nets, or citronella candles for bug-free evenings.

Pet-Friendly Features: Pet beds, water bowls, or a designated pet area for furry friends.

Eco-friendly Amenities: Rainwater harvesting system, solar-powered lights, or recycled materials.

Outdoor Art and Decor: Sculptures, wall art, or decorative accents to personalize the space.

All-Weather Materials: Weather-resistant furniture, cushions, and accessories for durability.

Remote Control Systems: Automated awnings, lighting, or sound systems for easy adjustments.
Remember, the ultimate goal is to create a space that serves your needs while also offering a welcoming environment for family and friends. Your patio is an extension of your home; make it as inviting as possible within the scope of your budget. So go ahead and dream big, then take those dreams and turn them into a reality that you can step out into every day. Call for a free estimate on all of your  outdoor patio installation needs, and take the first step toward creating your ideal outdoor living experience.