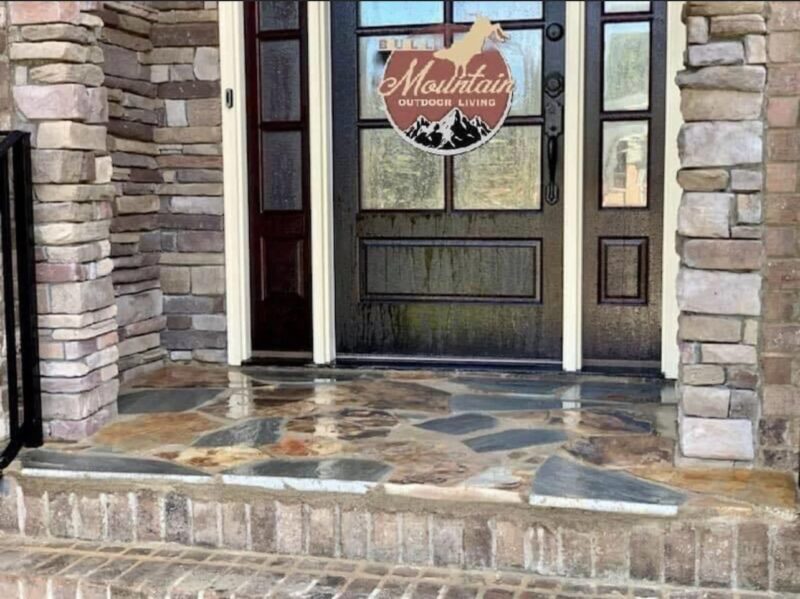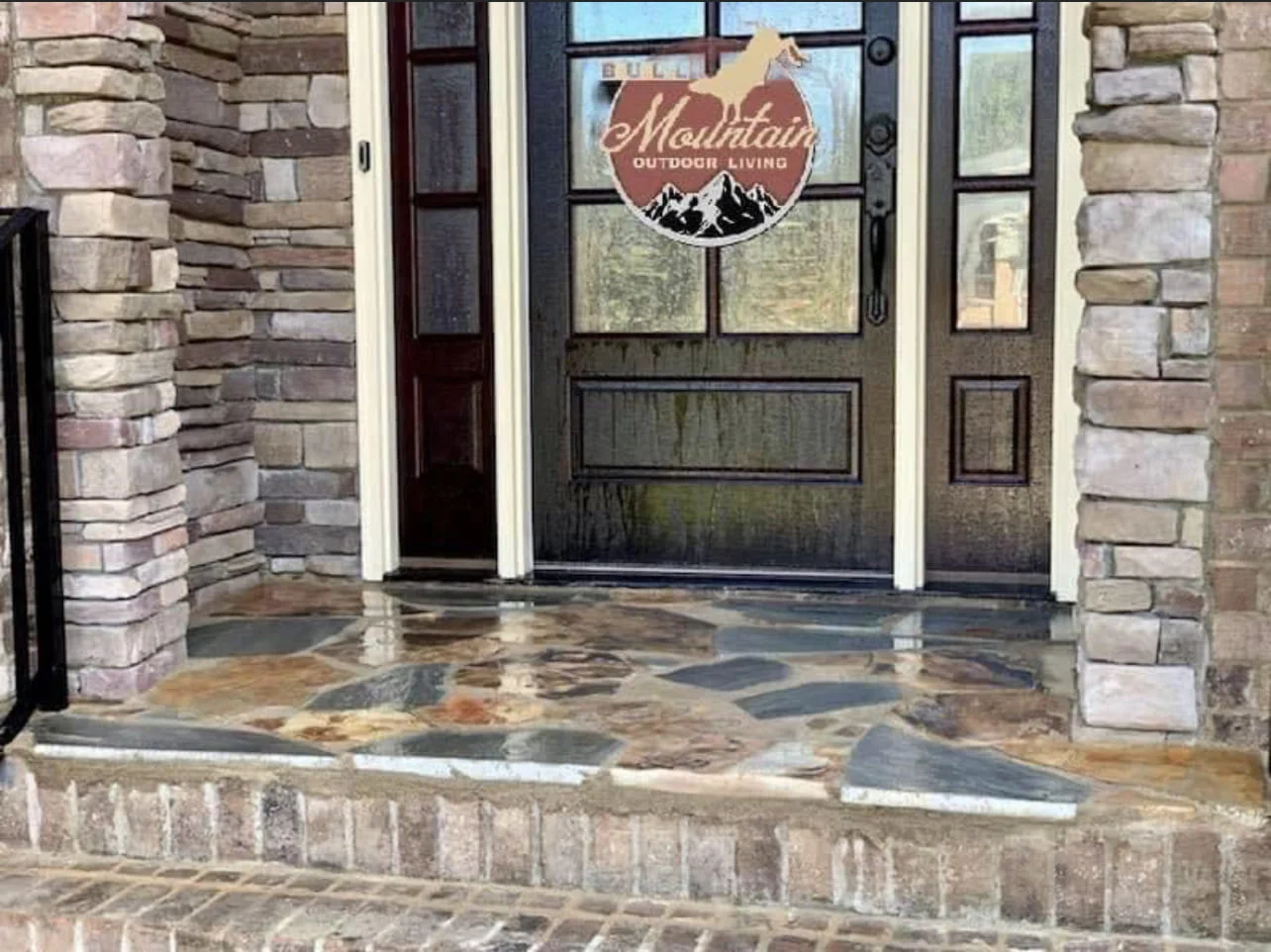 Concrete is usually the material of choice when it comes to renovating a path, patio or driveway. It provides a good mix of strength and cost-effectiveness compared to other options. Plus, you can find products in all different textures and shades nowadays – great for matching any design you might have in mind.
Is every concrete product made the same way?
If you're doing a concrete project, you have the option of keeping it classic with a traditional finish or going for something more eye-catching with a stamped finish. It's really up to you and what look you want to achieve.
Both options have some things in common, but they also differ in ways that make them the better choice for certain projects, places, and designs.
What is a Regular Concrete Slab?
A concrete slab is a flat structure that can act as a floor or a roof. It usually has the same thickness throughout. A slab-on-ground uses soil for support and usually has reinforcing bars or welded wire mesh to make it sturdier.
Suspended slabs are typically found between columns, and need additional reinforcement to tolerate the bending forces caused by loading weights & spans. You can find a variety of types including one-way, two-way, waffle, flat plates, and flat slabs.
What is a Stamped Concrete?
Stamped concrete is a cool new way of using concrete – it looks like brick, flagstone, stone, tile, wood and more. You can customize it to whatever design you want! Adding a bit of pattern and color to your patio, driveway, or pool deck is simple with stamped concrete. Plus, it's usually more affordable compared to other concrete projects.
Styles of Stamped Concrete You Can Choose From
Stamping is a great way to liven up any slab. You can use rubber stamps or textured mats to add patterns and texture directly into wet cement, or even utilize it on existing concrete if the base is good enough.
You can easily make your concrete look like brick, cobblestone, slate or wood planks using these stamps. These are made from molds of actual materials and give the precise texture you're looking for. Plus, it's possible to also add large medallions and custom accents to a slab of concrete.
Also, you can use the stamps in both a vertical and horizontal format, so they're not just for floors. For example, you could give an outdoor concrete fireplace a natural stone finish or make your concrete retaining wall look like brick.
Stamped concrete is not only for outdoor areas, it can be a great interior design element too! A common way to use it is to stamp basement floors to resemble wood, and in the kitchen, you can use stamped concrete that looks like tiles.
Stamped Concrete & Regular Concrete Slab: What are the Differences?
If you're new to home upgrades or unfamiliar with stamped concrete, you may find it hard to decide between the two. Stamped and regular concrete both have their pros and cons, so make sure to do your research before making a decision.
To make it easier for you to distinguish between the two types of concrete finishes, we've laid out the differences below.
APPEARANCE
Stamped concrete is way more attractive than the plain or standard kind. It can be personalized with various designs and colors to make it look far more interesting. You may also hear it referred to as imprinted or textured concrete. With stamped concrete, it's possible to get the same look as wood, brick, tile, flagstone or slate. It all depends on what kind of design you're going for.
A regular concrete is almost always a light gray shade but you can get it in other colors too. Usually, concrete is textured to make sure it's not slippery when wet, but if you want a smooth finish, that's an option too.
PATTERNS
Stamped concrete is awesome because it can realistically mimic a variety of natural stone surfaces, such as flagstone, slate or fieldstone. So, if you're after those kinds of looks, stamped concrete is the way to go! You can make your concrete look nicer by pressing patterns into it.
The regular one comes in its original, poured state. It looks pretty good, but if you want even more options for decoration, stamped concrete is the way to go. You'll have plenty of aesthetically pleasing choices to pick from.
DESIGN POSSIBILITIES
While plain concrete offers a few options for finish, stamped concrete is the way to go if you're looking for more design flexibility. It has practically limitless possibilities and can really help you get the look you want.
Concrete stamping and coloring let you customize your concrete to match the look of your landscape and architecture. It looks great, adds value to your home, and it's surprisingly easy to do. Stamped concrete is a great way to complement the existing style of your home. You can customize it to blend in with the tone, tile, or texture of your space.
INSTALLATION PROCESS
Pretty much the same process is used to make stamped and regular concrete, but it's the finishing work that sets them apart. When using standard concrete, you either need to make the surface smooth or add texture before it dries up.
Stamped concrete is a great way to add some pizza to your patio, driveway or pool area. It works by pressing a patterned stencil into the top of the concrete, giving it a unique and personalized look. So, if you're looking for something special, stamped concrete can definitely be the answer!
Different color hues can be added to stamped concrete using pigment and dyes. It's the perfect way to create a unique look.
By knowing their differences, you can surely make better choices for your home improvement projects!
Let Us Help You Decide!
Are you torn between choosing stamped concrete and regular slab? Don't worry, we are here to help. Our team of experienced professionals at Bull Mountain Outdoor Living & Construction can help you make an informed decision.
From comparing different options to providing unbiased advice, let us guide you in making the best choice for your unique situation. Call us today to get your project started!