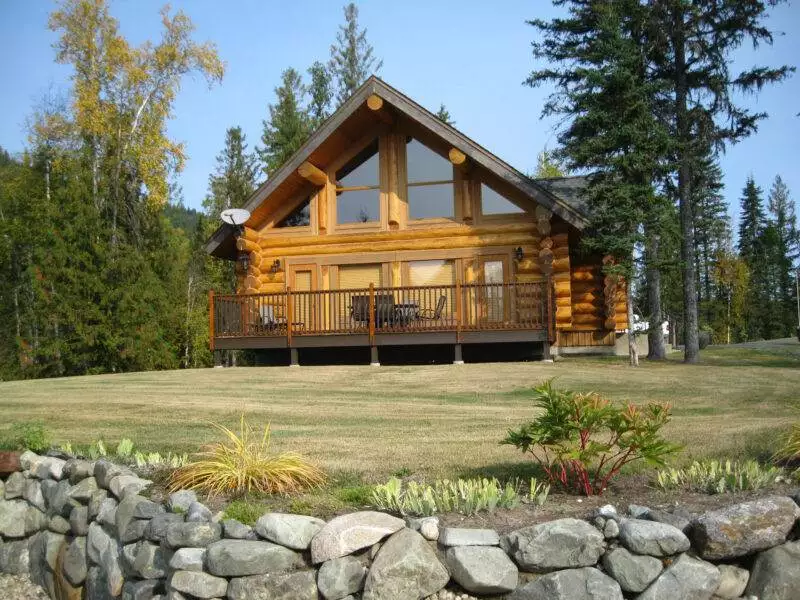 In the heart of Rock Hill, South Carolina, we at Bull Mountain Outdoor Living & Construction stand as a beacon of hardscape excellence. We've dedicated ourselves to sculpting outdoor spaces that strike the perfect balance between aesthetic appeal, utility, and harmonious integration with nature. Hardscapes play a pivotal role in landscaping, offering not just structural foundation but also space definition and myriad opportunities for outdoor enjoyment. Let's journey deeper into the rich tapestry of hardscapes and discover the magic they bring to outdoor spaces.
Elegant Patios

: Imagine lounging on a summer evening on a patio tailored to your style. Be it charming pavers, enduring flagstone, or vintage brick, our experts will breathe life into your dream patio, be it a snug nook or a grand lounge.

Dynamic Decks

: Add another dimension to your home with decks that mirror its architectural charm. Opt for classic wooden structures or the durability of composite and vinyl decks, each promising panoramic views.

Charming Walkways and Pathways

: Weave a tale of connectivity and flow in your garden. Let stepping stones, cobblestones, or polished concrete guide you through your green haven.

Regal Driveways: Your home deserves a grand welcome. With robust materials like concrete, pavers, or exposed aggregate, our driveways ensure that every homecoming is memorable.
Sturdy Retaining Walls

: Tackle varying terrains with

retaining walls

that add layers and intrigue to your space. Beyond aesthetics, they ensure that your land remains structured and supported.

Artful Garden Borders and Edging

: Define and accentuate with garden borders that transform ordinary beds into garden masterpieces.

Elegant Steps and Stairs

: Bridge the different elevations of your garden gracefully, ensuring every corner is a new adventure waiting to be discovered.

Cozy Fireplaces and Fire Pits

: Warm conversations, starry nights, and the gentle crackle of fire—our

outdoor fireplaces

promise countless memorable evenings.

Gourmet Outdoor Kitchens

: From barbecue nights to elaborate dinners, a well-equipped

outdoor kitchen

can be a game-changer.

Tranquil Water Features

: Let the gentle gurgle of a fountain or the stillness of a pond soothe your senses.

Comfy Sitting Walls and Benches

: Carve out pockets of comfort where stories are shared and memories made.

Striking Outdoor Lighting

: Light up your world. From subtle path lights to fairy-tale string lights, let every evening be magical.

Romantic Arbors and Trellises

: A backdrop for your climbing roses or morning glories, adding layers of beauty.

Fun-filled Play Areas

: Craft lasting memories with play areas that echo with children's laughter.

Peaceful Seating Areas

: Intimate corners where the world fades away, and all that remains is the beauty of nature.

Traditional Bocce Ball Courts

: Celebrate camaraderie and fun with this Italian classic.

Exciting Basketball Courts

: Why not bring the court right to your backyard for endless fun and fitness?

Outdoor Virtual Hubs

: A giant

projection screen

can redefine outdoor entertainment, making movie nights and virtual events more engaging.

Artistic Outdoor Displays

: Let art meet nature. Our outdoor sculptures and art pieces add personality and character to your space.

Luxurious Pool Decks

: Amplify your pool experience with decks that beckon for sun-soaked days and lively pool parties.
At Bull Mountain Outdoor Living & Construction, we are more than just contractors. We are dream-weavers and craftsmen, fueled by passion. As Rock Hill's leading hardscape specialist, our promise is not just impeccable craftsmanship but also an unwavering commitment to your satisfaction. Whether it's a serene escape or a bustling entertainment hub you desire, or perhaps a bit of both, we're here to listen and deliver. Embark on a transformative hardscape adventure with us, and let's craft an outdoor wonderland that will remain close to your heart for decades to come.