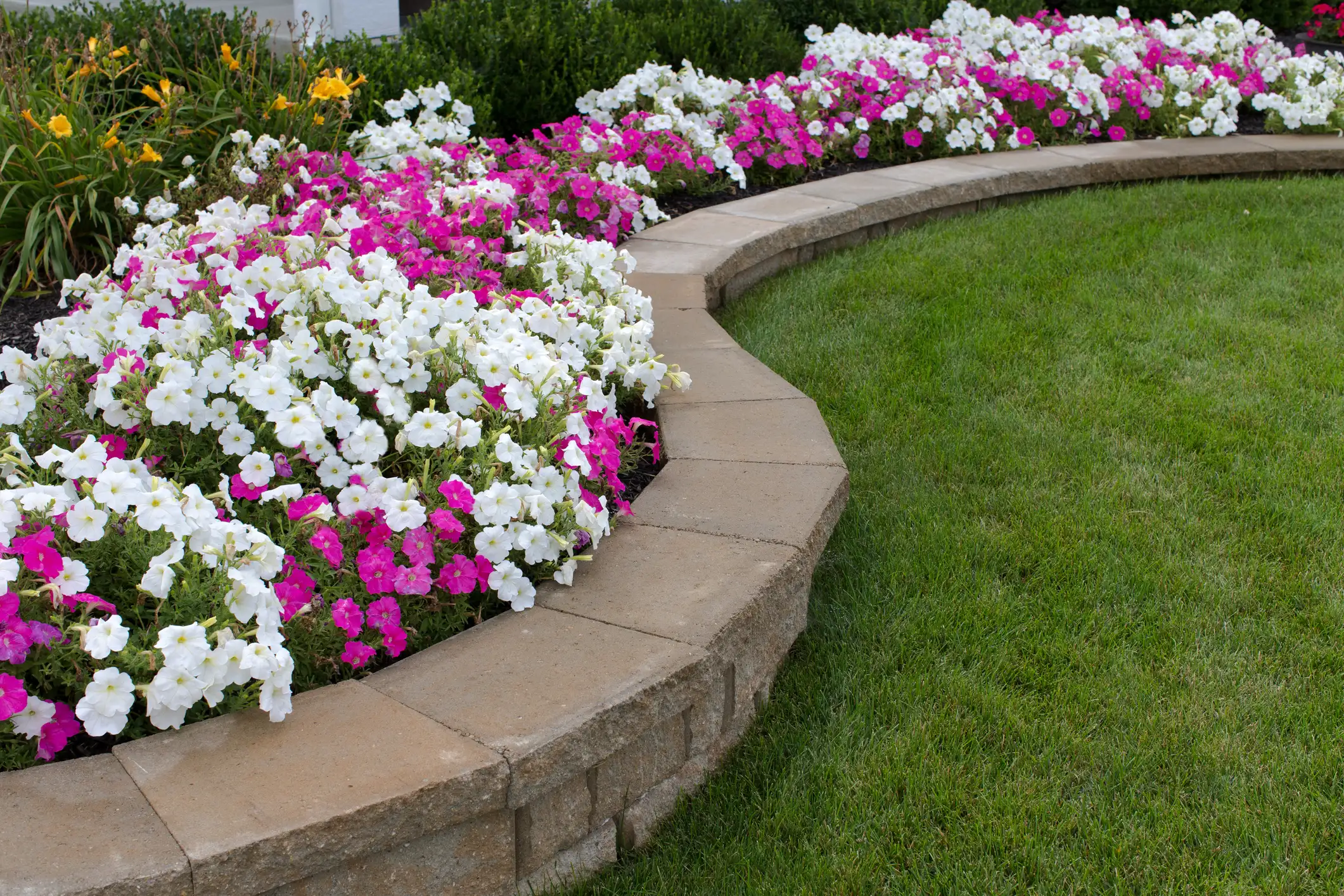 To preserve the beauty of your front yard landscaping and ensure that it continues to add to the overall charm of your home year after year, you will need to do routine maintenance on it with lawn care services in Rock Hill, SC. It is essential for the health of your landscape that you do regular maintenance and upkeep on it. 
If you do not give your landscape the attention it requires, your flowers will wither, your bushes will become unmanageable, and there is even a chance that your trees will perish. 
If you want to avoid having to deal with any of these issues, it is highly recommended that you maintain your landscaping at least once every week. Continue reading to find out why performing weekly maintenance on your landscape is so crucial for its health.
If you don't maintain your landscape design, it might seem fantastic one day, but if you wait a week, it might have lost all of its appeal totally. If you do not have a garden, you will need to stay on top of your irrigation practices because plants require sufficient water, or they will wilt and die. 
However, excessive growth can be just as detrimental to the visual appeal of your landscaping, which is why you should also trim and prune wherever appropriate. It is essential to maintain your bushes, shrubs, trees, and garden looking lovely and healthy by performing routine care, so make it a habit to check on your landscaping at least once each week.
Advantages of Regular Landscaping Maintenance
Regular landscaping maintenance is essential for creating and maintaining a beautiful outdoor space. It not only adds value to your home but also makes your outdoor living space more enjoyable. In addition, regular landscaping maintenance can help you keep your lawn looking great all year round and provide a range of other benefits. 
From summer lawn care tips to lawn maintenance services, regular landscaping maintenance can help protect the environment, improve the look of your property, and save you money in the long run. This article will explore some of the key benefits of regular landscaping maintenance and how it can help you make the most out of your outdoor living space.
Reduces the Risk of Overgrowth
During the season, if you keep up with the maintenance of your landscaping, you can prevent your property from giving off an unkempt appearance. You can guarantee that your property is well-maintained throughout the year by working with a landscaping company to take care of your yard, garden, and the landscape design that surrounds your home.
Control of Weeds
Performing regular landscaping helps to manage and limit the growth of weeds, as well as maintain the health of your plants and grass. Your plants can be saved from death if you maintain them by regularly trimming, pruning, fertilizing, and watering them.
Boosts the Appeal of the Property
Maintaining the aesthetic appeal of your property throughout the year by giving attention to its landscaping is one way to do it. The structure's appearance is improved by including elements such as grass in good condition, bushes that have been neatly pruned, and colorful plants. 
It is the perfect way to keep your landscape looking vivid every season, which is crucial if you plan to sell your property, organize a party for your family, or entertain friends for a special event.
Safe Outdoor Space
Maintenance of your landscaping can help you keep the area around your home nice and organized, in addition to improving the property's overall appearance from the street. Because of this, the general security of the property is improved.
The Different Types of Landscaping Maintenance Services and Their Advantages
Landscaping maintenance services offer homeowners various options to keep their yards beautiful and well-maintained. Professional landscaper services can provide edging, sod installation, fertilization programs, and more to keep your lawn looking its best. These services can help you save time, money, and effort while ensuring that your yard is always in top condition.
For those who don't have the time or energy to maintain their yards, the use of yard care services can be a lifesaver. With the help of these services, you can save time, money, and effort while ensuring that your yard is always in top condition. In addition, they provide comprehensive lawn care and landscaping services to keep your outdoor space looking its best all year round.
A beautiful outdoor space can be a source of pride and joy for any homeowner. But unfortunately, keeping up with the maintenance of this space can take time and effort. 
Luckily, lawn care and landscaping services can help maintain your outdoor space all year round. These services provide comprehensive care to keep your lawn looking its best, from fertilizing and mowing to aeration and pest control. Investing in these services will ensure you have a beautiful outdoor area for years to come.
Comprehensive Lawn Bed Maintenance
Bed maintenance refers to the care of your land's ground cover. It includes chores such as repositioning branches, leaves, and twigs. It also includes cleaning garbage, cutting, weeding, pruning the ground cover, and eliminating weeds. The upkeep service is necessary and sought after by lawn owners most frequently.
Spring Or Autumn Upkeep
This process is often referred to as bed edging. It is a thorough ground cleaning service. Some edging services include grass slicing, perennial pruning, and mulch scraping. No one enjoys seeing messy piles of spring-fall debris on the ground. 
Customers require these deep cleaning processes at least twice a year, offering you an excellent opportunity to service and earn.
Pruning
Pruning is the simple act of removing dead and decaying leaves from plants. Pruning or trimming is an essential service that, depending on the type of plant, must be conducted at the proper time of year. This permits the ideas to flourish by removing dead or stray elements. 
As a professional, you must ensure that your pruning tools are systematic and provide level pruning for certain plant species.
Hedging
Hedging refers to the practice of pruning a plant into a geometric shape. This offers the landscape owner's yard an attractive appearance. Ensure that you have established well-organized hedging abilities as a professional landscaper and that you own an equally effective collection of landscaping tools for hedging. 
Plant species can only be hedged with the assistance of professionals. You can use this to your advantage by including it as a star service in your packages.
Protect And Feed Your Lawn
The grass protection and feed service refer to efforts to prevent certain plant diseases, such as brown spots, grubs, and fungal growths. These are time-consuming procedures that require six to seven stages to complete and must be carried out during the optimal month of the year. 
Generally, the turf is affected by weather fluctuations, so lawn owners seek out such services for lawn upkeep. If you live in a highly humid climate, you may learn additional skills to reduce moisture around plants.
Choose the Right Landscape Company for Your Needs
Before compiling a list of potential landscaping companies, you should clearly understand what you're seeking and your demands. So first, create a list of your wants and needs. Then, compare your list to the services each contractor offers and their experience to confirm that they correspond. This will allow you to make an informed decision.
At Bull Mountain Outdoor Living & Construction, we have specialists who can assess your demands and devise the most cost-effective solutions. We offer free estimates, individualized customer care, and timely responses to all inquiries. In addition, we hold valid general liability insurance and a workers' compensation policy. Call us today!